Excerpt from the book SEEBEDO- See it! Be it! Do it!. Failure is not the opposite of success; it is part of success.  You only fail if you do not try.  If you try and fail, you will be in the company of some of the most successful people in history. Winston Churchill lost every…
Read More
Excerpt from the book SEEBEDO- See it! Be it! Do it!. Failure is not the opposite of success; it is part of success.  You only fail if you do not try.  If you try and fail, you will be in the company of some of the most successful people in history. Winston Churchill lost every…
Read More
Music is indeed one of the most beautiful things in life – no matter how young or old we are we all respond to music.  It doesn't matter what the genre or style is – music evokes emotions, memories, thought, it can lift you up or bring you down. Children respond to music from infancy,…
Read More
Everyone wants to be happy.  Happiness is the ultimate goal for most of us but what defines happiness is very different for every individual.  Happiness is sometimes an elusive goal though.  What does it take to make you happy?  What are the things that happy people do and say?  What makes a happy person?  There…
Read More
Growing older doesn't have to mean settling or giving in. I have always loved the poem, Warning, by Jenny Joseph – it sums up a very positive attitude for growing older – I am running out to buy that red hat right now!
Read More
I would rather walk alone with a friend…
Read More
Albert Einstein was arguably one of the most brilliant people in history. I am constantly amazed the more I learn about him. His life was incredible and his philosophies profound. Now that his theory of gravitation has been validated, he is once again in the news. Albert Einstein and his theories of relativity and quantum…
Read More
Sometimes it's good to remember those things we were taught as small children, they still hold true today! All I really need to know about how to live and what to do and how to be I learned in kindergarten. Wisdom was not at the top of the graduate school mountain, but there in the…
Read More
Gratitude, love, peace, and joy are the greatest gifts in the world. The sum total of these four things is success and happiness. It starts inside and blossoms the more we love and accept ourselves. – Michele Hartley
Read More
I love children's books – especially Dr. Suess who resonants with so many of us.  He teaches optimism, tolerance, and so many wonderful lessons in his books.  This video rendition by Burning Man of Oh, the Places You'll G0 is a great inspirational view. Oh, the Places You'll Go! Congratulations! Today is your day. You're off to Great…
Read More
Success is not the key to happiness. Happiness is the key to success. If you love what you are doing you will be successful!
Read More
Sometimes you just need something to lift you up – to put you in one of those light-hearted moods that were the earmarks of childhood.
Read More
A lot of the greatest inspiration comes from the simplest stories, from childhood boks and stories, this short video by Neil Gaiman, is one such story. It is a beautiful reminder to all of us that have daughters or have ever been daughters, worth remembering and repeating.
Read More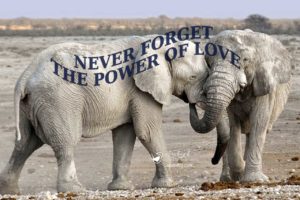 The power of love is phenomenal – never forget now important your loved ones are in your life.
Read More
Gratitude is one of the greatest gifts in the world and being grateful for what you have is not always easy. Prayers are not always answered in the way we want them to be answered. In my quest to live in a state of gratitude, there is one poem that has always touched my heart.…
Read More